Once a Project is approved and ready to go, you will need to assign resources to a project.  There are a couple different ways to do this.  We'll explore a few of the options.
Let's begin by opening a project. You can open a project by going to Projects from let-hand pane and clicking on a project.

Option #1:  This is the simplest and most direct way to book resources.  It's perfect if you know who has availability on your team, and who is skilled for the role that is required.
To book a person you know is available, go to Schedule tab. Click on the person icon under Resources column. Start typing the resource name and it will show up. Select the resource.

Option #2: When you have many resources working on different projects, it can be hard to know who has availability on your team for a specific role.
Let's see how we can find out someone's availability. Click on Teams tab for you project.

You can select a resource by clicking on a resource under the check mark column, or you can click the check mark in the header to select all resources. We will select all resources and click on Generate Requirement to let the system know we need to book resources.
Note: If you modify the project schedule you will need to generate requirement again to update it with new values (e.g. dates, effort etc.)

Select a resource and click Book to open a new pop window.

So we have a few things we can play with here. First, let's start by switching to a monthly and horizontal view if not already preset.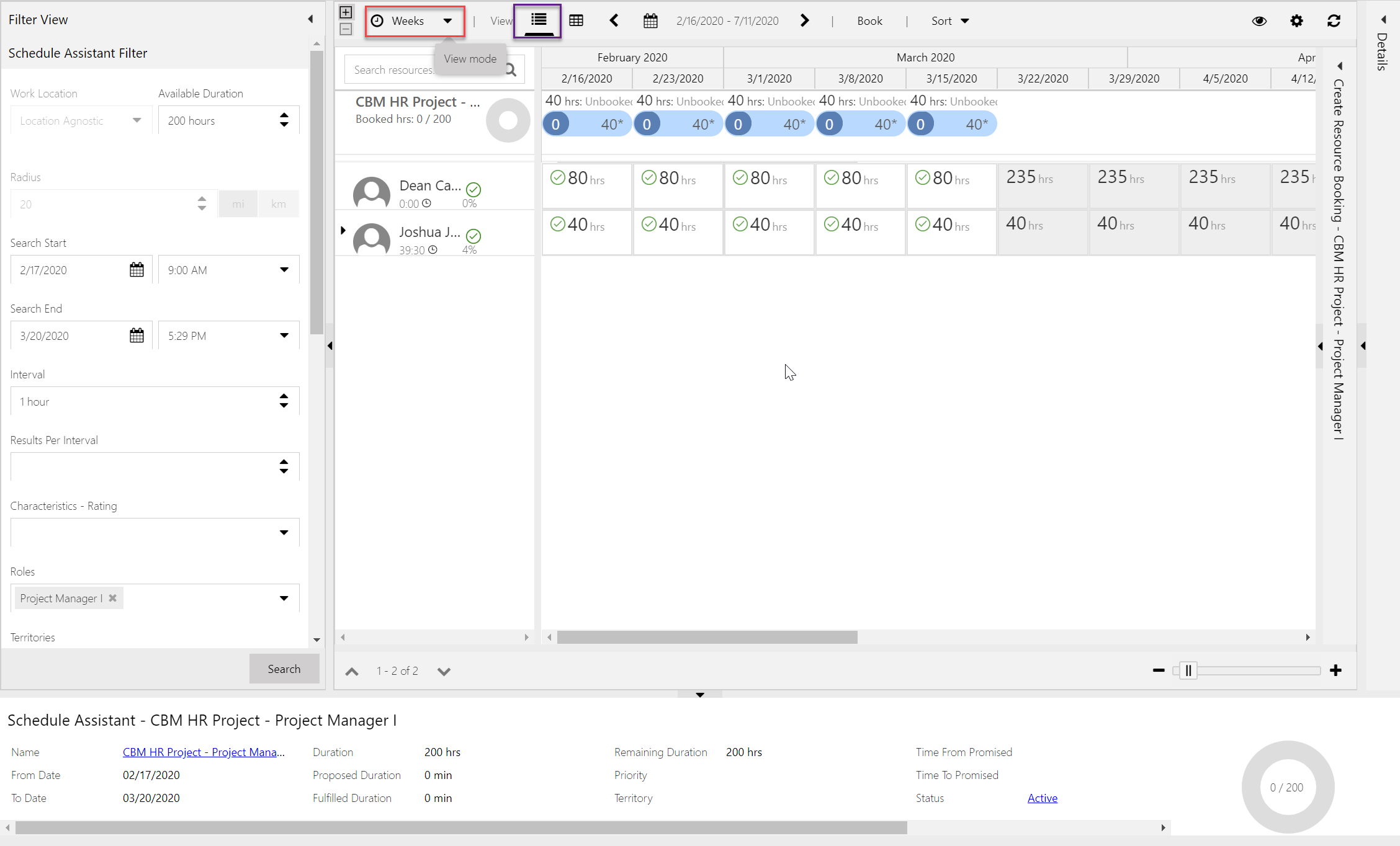 Here you can see the resources available to you and what their availability in hours looks like. It shows that we need 80 and 120 hours in February and March respectively. There are 2 resources that match our need.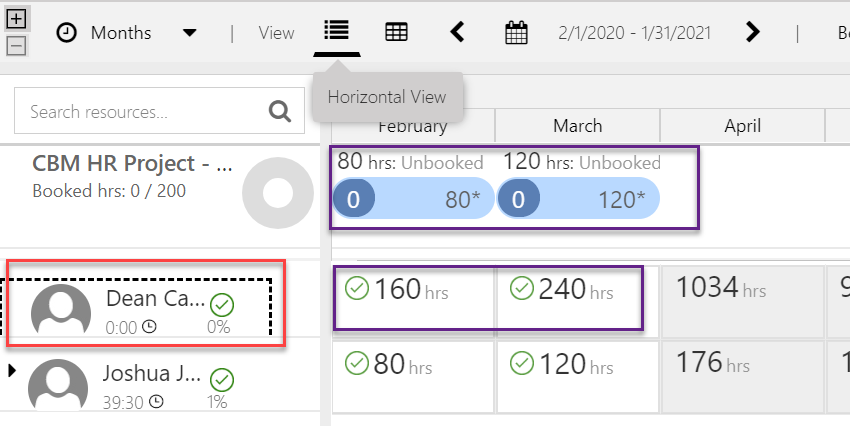 Over on the left-hand side pane you have a search filter with few options. You can change the start and end dates and expand your search to have more roles if you don't find someone.
Once you're ready to book, click on the resource's name. From the right-hand side pane, you can select option to double book if needed. Click Book to assign resource.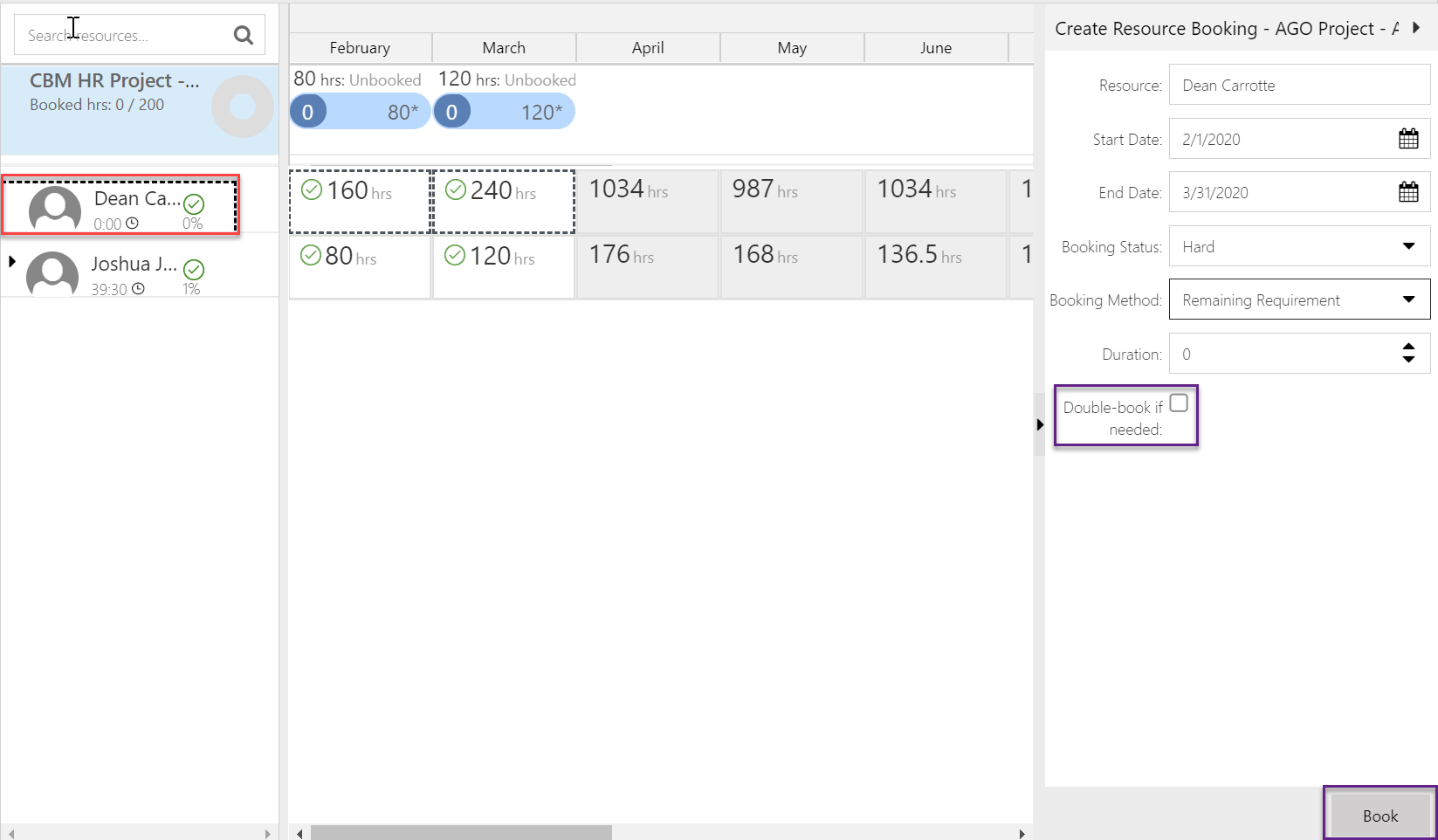 Option #3: If you need to book for multiple project tasks and resources using a single view, you can head over to the Schedule Board from the left-hand side pane.
Here the main difference is you will see all your projects and resources required. Click on a project resource from the bottom pane to show Find Availability button. Click on Find Availability.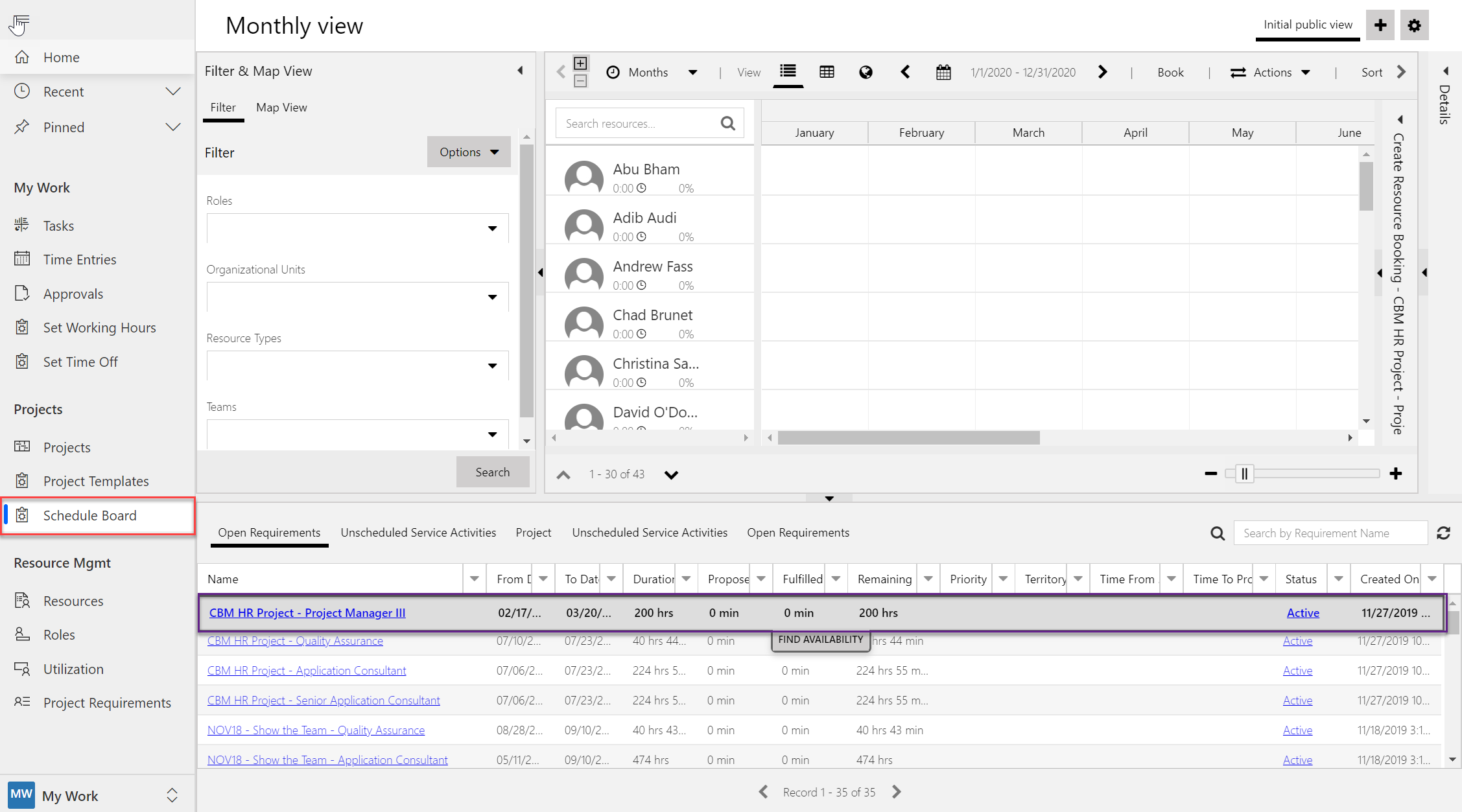 You will see your available resources. Click on the person's name to show a pane on the right-hand side. Here you have the option to double book the resource if needed.
Once ready, click Book to assign resource. You can repeat these steps from the schedule board for as many project tasks as required.