There are two type of views for entities that can be created Personal and Public Views (sometimes referred to as System views).
Personal Views
 Personal views are owned by individuals and, because of their default User level access, they are visible only to that person or anyone else they choose to share their personal views with. To create a Personal view complete the following steps.
While you have the selected entity click on the ellipses and select Create View.
In the above screen we will be creating a view for the Account entity.
You can create your view from scratch, or you can base off an existing view.  To base off an existing view select it in the drop-down Use Saved View: .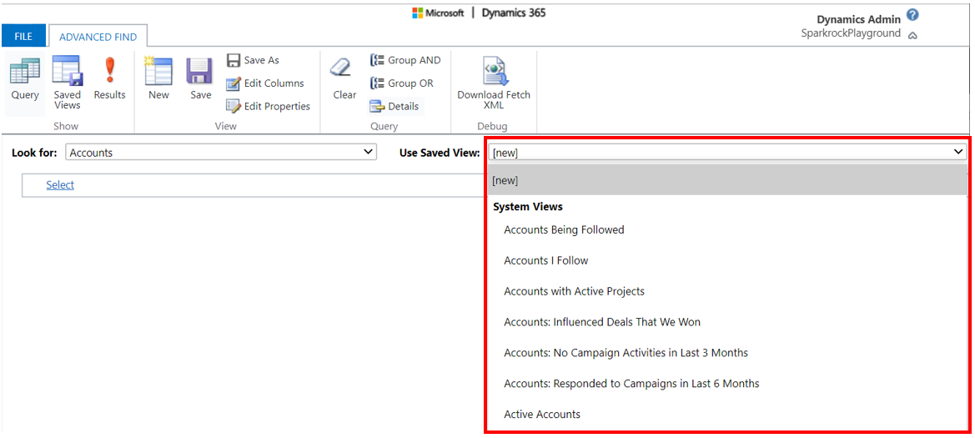 You can set conditions that will control what entities will appear in your view using the conditions area.

In the above image we have set condition that accounts will only appear if the Relationship Type equals Former Customer.
Next, you can add which columns you want to appear in your view. To do this, click on the Edit Columns button.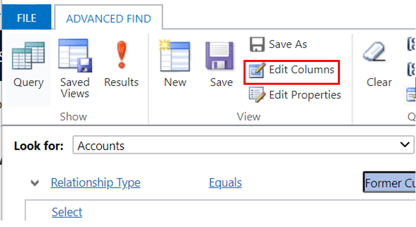 Click on Add Columns to select the columns to appear in your view.

To adjust the order of the columns, use the right and left arrows in the Common Tasks section of Edit columns screen. 

To configure the default sorting use the Configure Sorting option in the Common Tasks section of the Edit columns screen.

Click OK when you are happy with your columns.

To view the results of your query, click on the Results button (the red exclamation point).

 To alter or save this new view click on the Advanced Find tab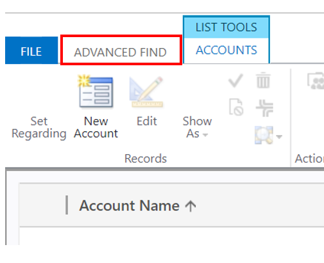 Click on Save As to name your new view and give it a description

Hit the X in the top right of the window to exit.

Your view will now be listed available on the view drop down under My Views.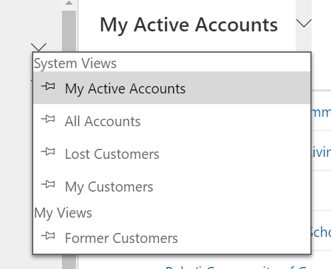 Public Views
Public views are general purpose views that you can customize as you see fit. These views are available in the view selector and you can use them in sub-grids in a form or as a list in a dashboard.
Public views are created by system administrators.  To create a view follow these steps:
Open the app designer in the solution.  Advanced Settings >  Solutions > Sparkrock CRM > Model Driven Apps > RevenueStack, DeliveryStack, or SuccessStack

This will open the App Designer for the appropriate App.  Select Views for the entity that you wish to create a view for.

Click on Create New to create a new Public View.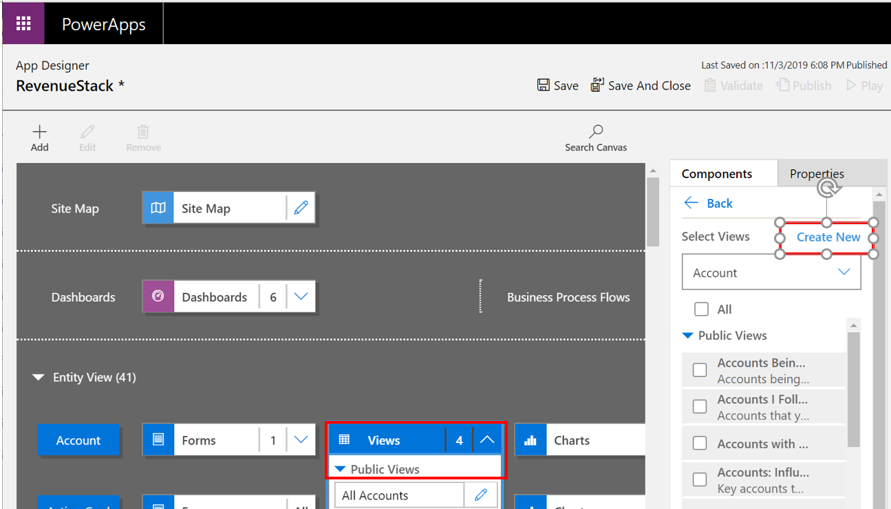 Click on + Add and Primary Entity to create add columns for your view

Drag the columns on the right hand side of the window to Add them to the view
To set the filter, use the Filter Criteria section of the form
Name your view and give it a description in the Properties Tab. 

Save your view, and then Publish your view.
You will then need to save and publish your changes to the app.  Your view will now appear in the System Views section of the View picker