Managing External Identities

External Authentication is a user-friendly feature of the Portal.  You can login to the portal using your local Azure Active Directory, leaving you with one less password to remember. 
When you are redeeming your invitation for the site click on the Microsoft button under the Register using an external account header: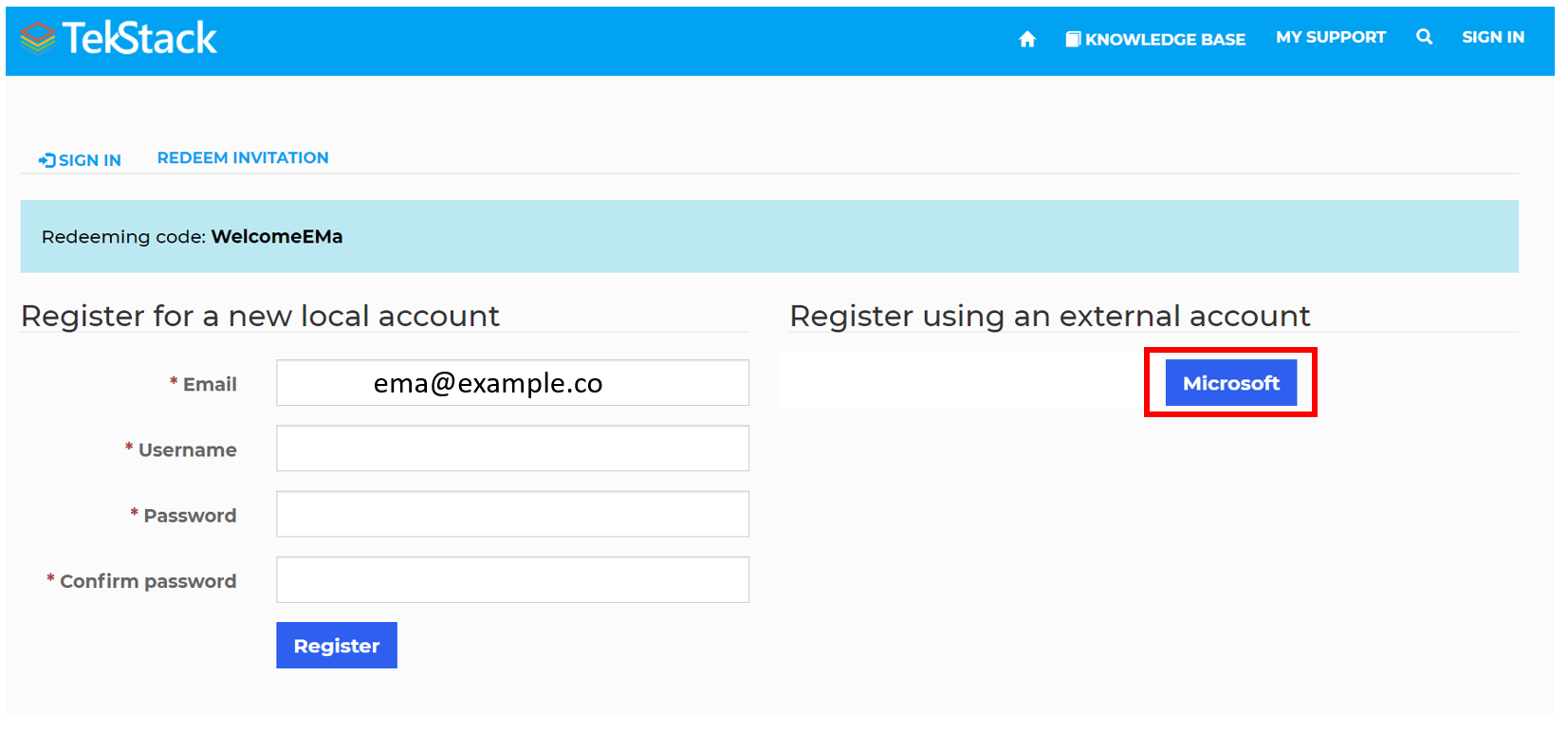 You will then be asked to login in using your preferred Microsoft account. Click Yes once you have entered you password.  TekStack does not store any of your information, authentication is handled by your local Azure Active Directory.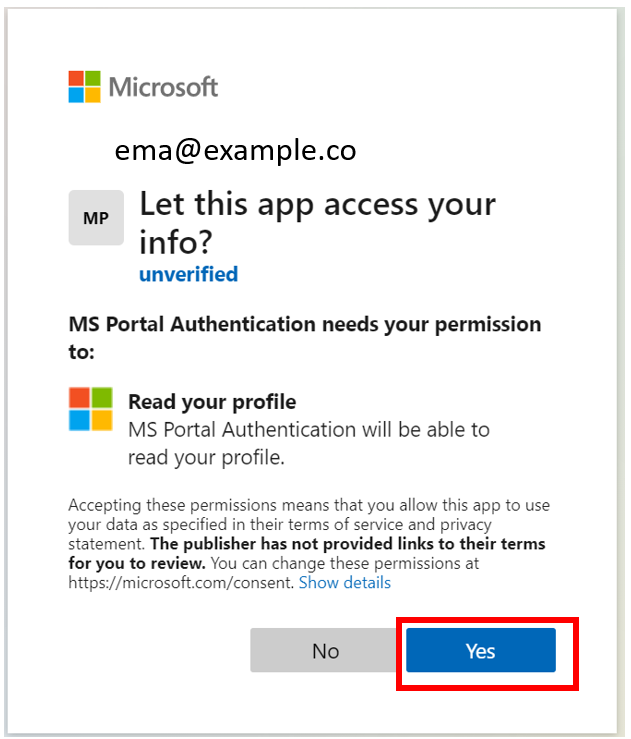 Congratulations, you are now registered for the portal.
 
If you had registered for a Local Login and want to add External Authentication, or need to change to a different offering, click on Manage External Authentication from your Profile Page: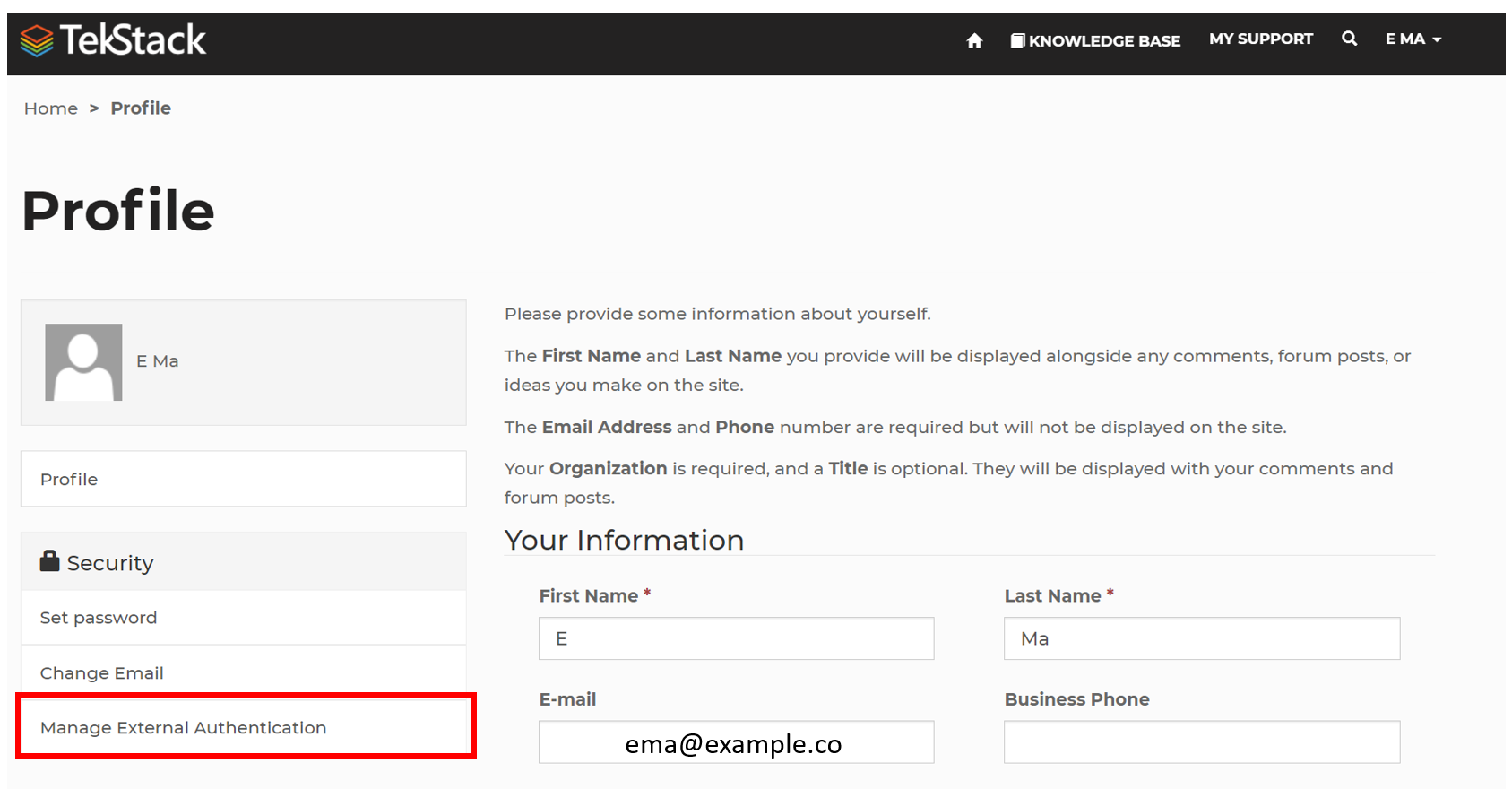 Click on  + Connect and follow the same steps as above to create the external authentication: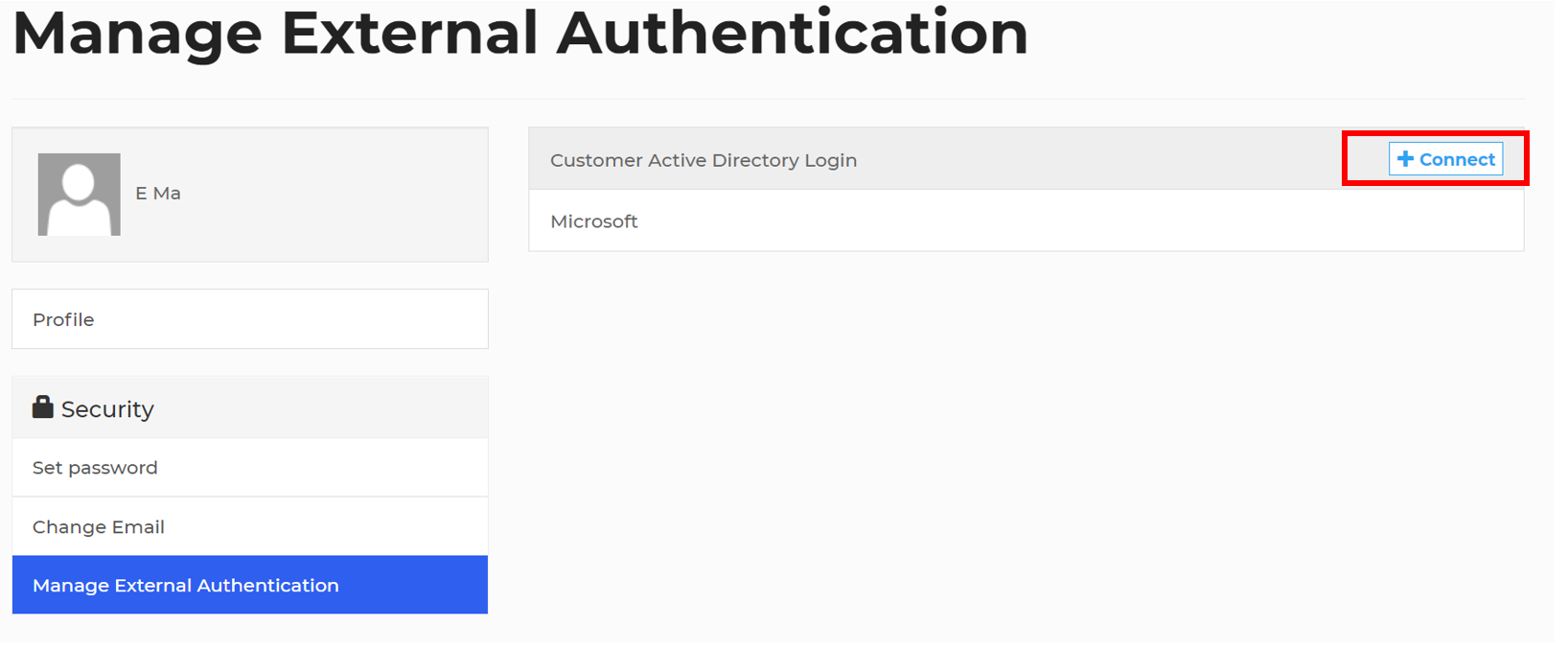 Congrats, you now have one less password to remember.