Creating and managing a case can't be any simpler. With the intuitive case form in HelpStack, you can do all your important tasks and actions without navigating to different parts of the application.

1. To begin, go to Support > Cases .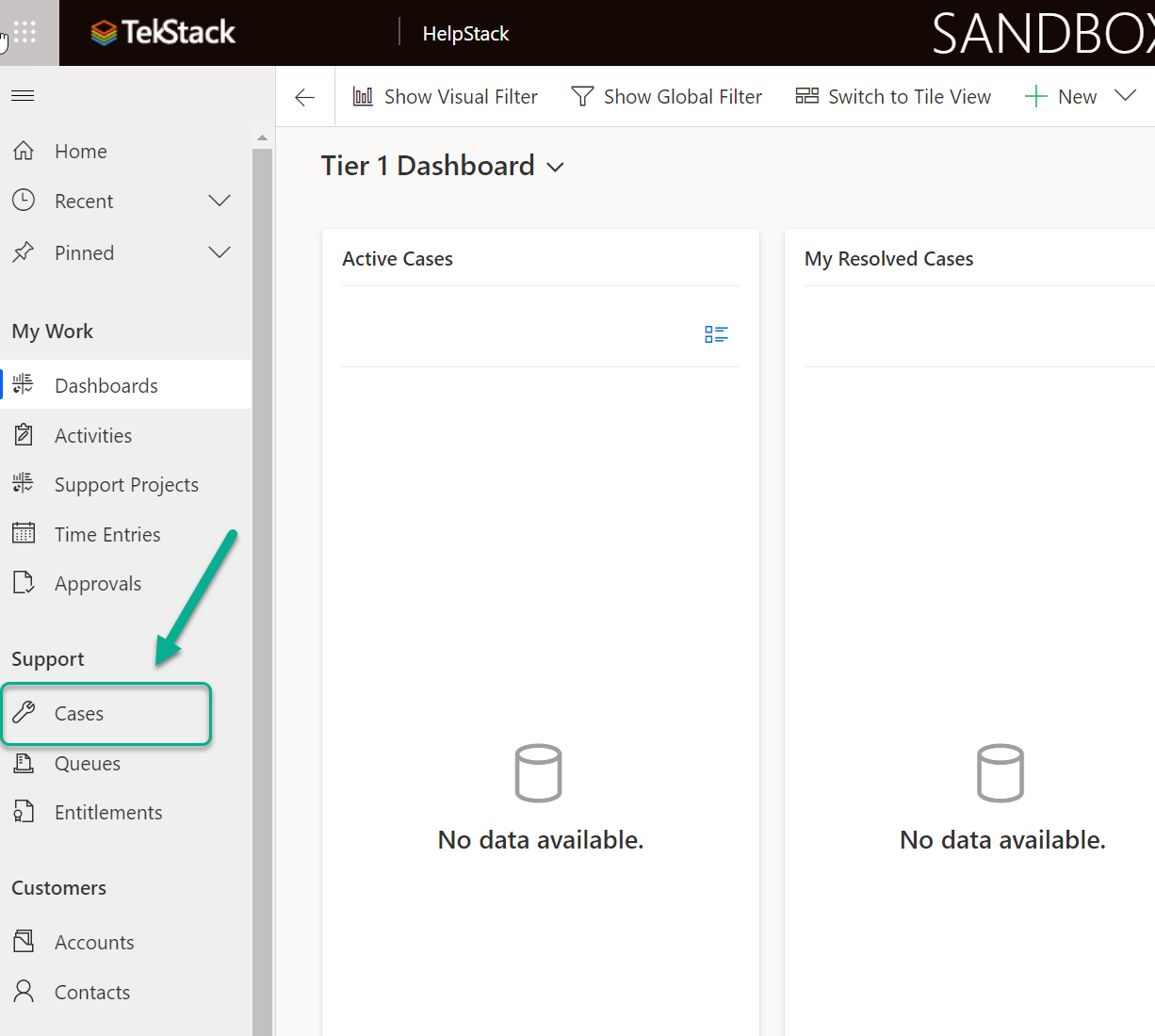 2. The My Active Cases view is now displayed. You can switch between case views using the drop-down.
*Note: If you would like to see a chart view, select the Show Chart button on the ribbon.

3. If you select a specific case from the case view, you see these additional options on the ribbon.



Select Apply Routing Rule to apply a routing rule on a selected case. (For tips on creating routing rules, Please refer to Knowledge Article titled "Creating a Routing Rule Set".)
Select Assign to assign a case to another owner.
Select Add to Queue to add a case to a queue.

4. On the Ribbon, select + New Case at the top of the page. The New Case form is now open.

5.Go to Summary, and in the Case Title field, type a descriptive title to identify the case.

6. In the Subject field, select a subject. Associating cases with subjects helps you search for cases with similar issues and find related articles. 

7. Find the Account.
a. Select the Account lookup button. This field contains all customer records and accounts. You can also type a few letters and select Enter to search for accounts that contains those letters. After you select an existing account, the Contact field will be filled with the corresponding account contact.
b.  Another option is to search for the Account by searching for the Contact first. The account will then autopopulate when selecting the contact associated with it.

8. Select the Severity and Type of the case. 

a. Severity: Defaults options are High, Medium, and Low.

b. Type: The case type is split into five different options.
Question
Software Error
Change Request
Work Request
Reopened Case
9. Select the Description field to add a detailed description of the case.
*Example:
The example below provides an overview of the process we have highlighted so far.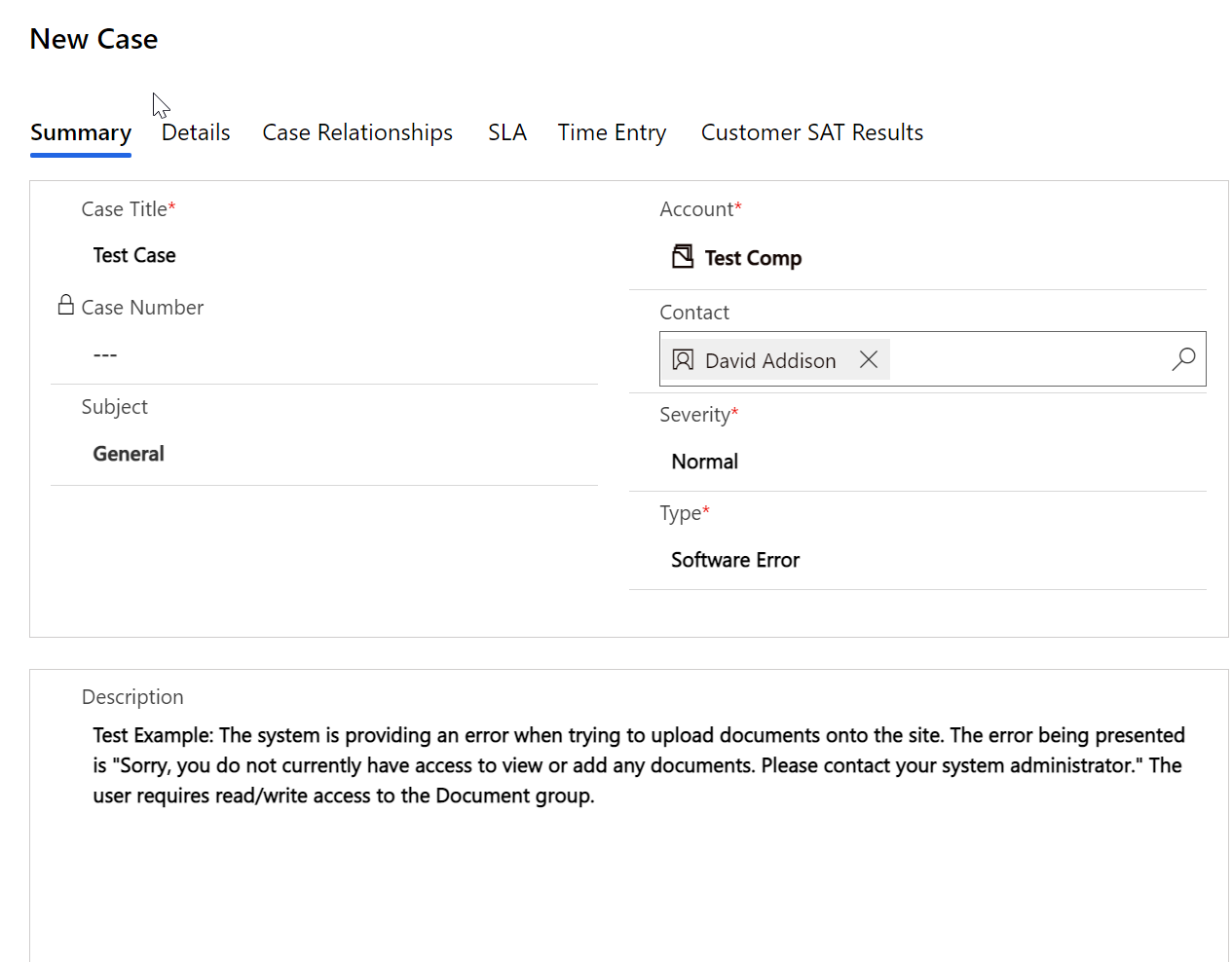 10. Navigate to other tabs to provide more information about the case.
The Details tab tracks the Creation Date, Origin, Case Stage, and any Addition Details on the case.
The Case Relationships tab shows any related cases.
The SLA tab shows any SLA KPI Instances.
The Time Entry tab allows the addition of entering the amount of time spent on a case. (Please refer to the Knowledge Article "Entering Time on a Case" for more information on the process.
The Related tab shows common associated entities like Activities, Documents, Connections, and Audit History.
11. Once you are finished, select Save. A case will now be created with all the information provided.